There's nothing more satisfying for a bird enthusiast than adding different features to attract birds to their garden. So along with Bird Nest and Bird Feeder, an attractive element you can have in your garden is a Birdbath. But What About Bird Bath Color and Depth?
Does the color of a birdbath matter? A Birdbath should be shallow, with less depth on the sides and more depth in the middle. Ideally, it should be 1 inch deeper on the sides, whereas 2 to 3 inches deeper on the center. The water should be no deeper than 0.5 to 1 inch at the edges. Birdbath, which is too deep, though, stays full for longer, but it isn't suitable for tiny birds. A deeper basin may present a drowning risk if birds tumble into the water. Also, if the water level in the deep bird basin drops, the birds might not be able to reach the water.
What is the best color for a bird bath?
What color should my bird bath be? Every bird species is attracted to different colors. Birds have a very strong sense of colors, and therefore their perceptions of their environment are focused on different shades. Depending upon which bird species often visit your garden, you can paint your bird bath accordingly. 
For Instance:
Yellow Colors attract Hummingbirds, Warblers, and Goldfinches.
Orange colors attract Orioles and Hummingbirds.
Red and Pink colors attract Hummingbirds.
Blue colors attract Bluebirds and Blue Jays.
Earth tone attracts Quails, Doves, Thrushes, and more ground feeders.
Gray and Green colors attract doves and quails since they have a more cautious temperament.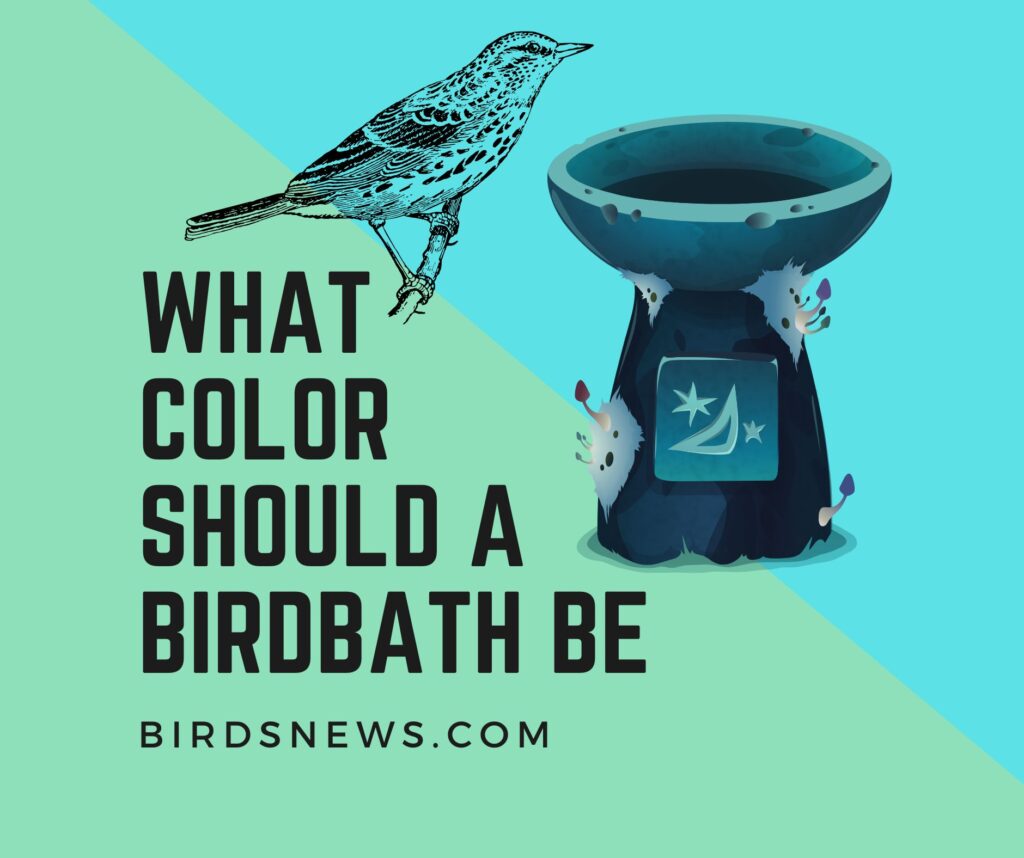 What Colors Do Birds See?
Like humans can process three colors: Red, Blue, and Green, Birds can process four colors Blue, Green, Red, and Ultraviolet.
However, birds have a higher range of color vision, and therefore they can process Ultraviolet which is a spectrum of colors in itself.
While humans can see green as a combination of cyan and yellow, birds can see the latter two colors separately. 
What Colors Are Birds Afraid Of? What color to avoid painting a Bird Bath with?
Birds do not like the 'White' Color, and they often relate it with potential danger. Upon seeing the white color, they either get aggressive or keep away. 
Besides White, birds also hate Black color. Therefore, avoid using both of these color shades while painting your Bird Bath. 
Does The Color Of A Birdbath Matter?
Yes, if the Bird Bath is brighter and has primary colors, birds can see it from far and come attracted to it.
Therefore, experts suggest painting Bird Bath with colors like red, pink, orange, and yellow.
What Kind of Paint Should You Use To Paint Bird Baths?
Oil-based, latex, or acrylic exterior paint are some of the safest options to use on Bird Baths.
While Later and acrylic paints are best for the basin section of the bird bath, Oil-based paints are suitable for other sections. 
NOTE: Ensuring drying the paint to the fullest before you bring the bird bath into use.
For painting your Bird Bath:
Do a proper clean-up of the Bird Bath. Dust off all the build-up, scrub/ scrap it, wash it and let the object dry. For removing any old mold, oil, and grime, use trisodium phosphate solution. Though it is a minimal process, this step would decide the quality of your paint job later on.
Now apply a layer of Sealer or Primer. Products like these behave as the base layer and serve the purpose of sealing the concrete. It also prevents the object from absorbing much paint.
Once the primer or sealer is done, apply a bright paint color using a clean brush or spray. 
Choosing the Best Bird Bath for your Garden
With so many options available around, choosing a Bird Bath can sometimes become tricky. However, making a careful choice is very important since it will attract different birds to your garden.
This quick guide below will help you in choosing the most suitable Bird Bath:
Choose the right size: Depending on which and how many birds visit your garden, choose the size of the bird bath. If very few of them roam around, go with a small bird bath since they are easy and convenient. You can increase the number of bird baths with the increasing number of birds.
However, avoid increasing the size of the birdbath as larger ones can be challenging. They are difficult to move and clean and slightly risky for smaller birds.
Think about Landscape Proportions: If you have a small garden, there is no point in choosing a huge Birdbath and vice versa. Choosing a suitable proportional size is extremely important. Also, for a simple garden, choose a basic birdbath. Whereas for an ornamental garden, choose a decorative one.
Appearance and Color: Choose a Bird Bath that is bright in color and attractive from afar. Birds won't come attracted to something which isn't appealing. 
Think about Water Movement: A simple basin with stagnant water isn't enough. Birds come attracted to Bird Bath, which is attractive and has features like a dripper, mister, water spray, bubbler, or fountain. All these features allow birds to bathe and have fun around.
Ease of Cleaning: Besides everything, choose a Bird Bath, which is easy to clean. A plastic basin or a concrete Bird Bath is the best choice for cleaning. In contrast, the ones like copper birdbaths stay naturally cleaner.
Can A Bird Drown In A Bird Bath?
Yes, Bird Baths which are extra deep can drown birds. Even though it is a rare occurrence but since birds are poor swimmers, the chances are always high. 
Preventing birds from drowning in a Bird Bath? Can You Put Rocks In A Bird Bath?
Yes, adding some rocks and marbles in a Bird Bath provides the birds with a solid footing if they accidentally start to sink.
A base of rocks also helps in case birds want to drink water from the Bird Bath. 
What Is The Best Material For A Birdbath?
Concrete, metal, resin, and hard plastic are some of the best materials for Bird Bath. They stay durable despite most sorts of climatic and physical disturbances. 
Glass, ceramic, and mosaic materials too are some fine choices though not the best to go with.
Are Ceramic Bird Baths A Good Idea?
Ceramic Bird Baths aren't the best options if you live in a cold region. When the temperature is cold, materials like ceramic, glass or even mosaic extremely expand and even subsequently crack when exposed to the weather. 
Best Bird Baths 2022
VIVOHOME 28 Inch Height Polyresin Lightweight Antique Outdoor Garden Bird Bath Green
Sale
VIVOHOME 28 Inch Height Polyresin Lightweight Antique Outdoor Garden Bird Bath Green
AN ATTRACTIVE ADDITION - This birdbath is designed with an intimate European royal style with a bronzed patina and a hollow base that makes it lightweight and easy to move; A gorgeous addition to your garden, patio, yard, deck, or other spaces
DURABLE DESIGN - Made of high-quality PP material and covered with resin coating, this birdbath resists rain, water, and other weather, withstanding intense sunlight and cold temperatures, and it won't dent, break, or fracture
STURDY BASE - Equipped with 3 ground stakes to keep it in place, it is not easy to tip over; For additional stability, you can fill the pedestal with gravel or stones
EASY TO ASSEMBLE - Constructed with simple components that make it easy to assemble; The bowl is easy to attach by screwing it onto the base, while the base is hollow and convenient to fill with materials
LARGE DIAMETER - This birdbath diameter is 20 inches, which will hold enough water or food for your lovely avians and butterflies to enjoy; Allows for multiple birds to drink or bathe at the same time
AISITIN 3.5W DIY Solar Fountain Pump for Water Feature Outdoor Solar Bird Bath Fountain
Sale
AISITIN 3.5W DIY Solar Fountain Pump for Water Feature Outdoor Solar Bird Bath Fountain Pump with Multiple Nozzles, Solar Powered Water Floating Fountain for Garden, Ponds, Fish Tank and Aquarium
[✔High-efficiency and Eco-friendly]: AISITIN 3.5W solar power fountain uses high-efficiency solar panels with high solar energy conversion efficiency. It requires no additional batteries or power supply and is very friendly to the environment. The solar fountain attracts birds and provides fun for your garden.
[✔Separate Design for DIY]: This solar water pump kit with a separate design, you are free to design into a water feature or other water circulation system, so that your garden looks lively. With a 9.8ft cord connecting the water pump to the solar panel, you can place your water feature and fish tank in the shade or indoors and simply expose the solar panel to the sun.
[✔Multiple Water Styles]: The solar fountain contains two rotating nozzles, four double nozzles, and four vertical nozzles. You can use different nozzles according to different scenarios, which will avoid splashing or emptying the water from the container. Nozzles are easy to assemble, refer to the instructions for assembly.
[✔Retractable One-Piece Stand]: Solar bird bath fountain comes with a retractable stand designed for water basins. The bracket holds the fountain in the center of the water basin, preventing the fountain from getting close to the edge of the water basin and avoiding water splashing out of the basin.
[✔Suggestions]: Make sure you have poured enough water into the basin so that the pump can fall completely underwater. Please clean the pump regularly so that impurities do not clog the pump. Keep the solar panel clean, leaves blocking the solar panel will cause it not to work. It does not store any energy and will rest at night to ensure a longer life.
ZOLOCHEL Solar Fountain Pump Upgraded 100% Glass Covered
Sale
ZOLOCHEL Solar Fountain Pump Upgraded 100% Glass Covered, Outdoor Solar Powered Bird Bath Water Fountains with 8 Nozzles & 4 Fixers for Garden, Pond, Pool, Fish Tank Decoration - No Battery Needed
High Conversion Glass Panel Covered: Compared with the traditional plastic panel, our solar fountain covered with 100% glass. It can convert sunlight into electricity more efficiently and make the water spray more stable and lasting. The spray height can reach 20 inches in sunny days, adding fun and ginger up your garden
Eco-friendly Solar Powered: Solar power is the greenest sources of energy in the world, transforming sun into electricity. Just simply put the water fountain under the sunlight, charge automatically, and enjoy the beautiful fountain scenery for free
8 Spraying Mode: 8 nozzles creates 8 different views. Vivid short shot, lively flowing upwards or bold scattered jet are all your choice. As long as there is water and sunshine, this clever floating solar pump can turn any pool of standing water into a fountain scenario
Anti-Drift Design: Do you worry about the solar powered fountain spraying outside the birth bath bowl? The 4 fixed rods included are the good choice to prevent the fountain moving randomly, greatly reduced spraying out
Self-filtering Protection: There are 3 filter sponges equipped with to keep the dirt, dust, leaves out, which prolongs its life span. Note: please clean or change the sponge regularly to make it work better for you
Yosager Bird Bath Deck Bowl Spa Mount Bird Bath Unheated with Lightweight Detachable
Sale
yosager Bird Bath Deck Bowl Spa Mount Bird Bath Unheated with Lightweight Detachable, Oriole Drinking Feeder, Adjustable Heavy Duty Sturdy Steel, Great for Attracting Birds
Deck Bird Bath: Provide clean water to the wild birds with the Deck Mounted Bird Bath. Enjoy watching beautiful colors as wild birds drink and bath. Put it outside your home on the deck with a clear view to enjoy pleasant entertainment. Dimensions: 11.4 x 9 inches.
Durable material: The bird bath is made of heavy duty steel, durable weather-resistant black powder coated to prevent rust and long-lasting. A rust proof clamp with turning screw for securely mounting. The heavy-duty polypropylene bowl is easy cleaning and filling. Adjustable non-slip accommodates railings up to 2 inch thick.
Ideal For Birds: Our birdbath is create a bath paradise for your feathered friends, cardinals, chickadees, tits, jays, little songbirds, hummingbirds, woodpeckers, sparrows, purple finches, pine siskins, bluebirds, and more. No matter what the weather or climate is, birds enjoy a nice bath or drink and without fear of predators.
Easy to install: No tools required. Clamp-on Deck Bowl quickly and easily adjusts to hold securely to your deck railing. Just adjustable the hand knob can be tightened and loosened quickly for easy installation and removal. It is easy to Clean, just wipe it cleans with a dry cloth or rinses with water.
Perfect Gift: Allowed you watch bird activity in your yard. This is the best gift for parents, children and nature lovers. Maintaining a deck bird bath and making sure there is enough water in it can be a fun activity, which is great for keeping older people business or teaching younger children to take responsibility.
Hanizi 12 Inches Deck Mounted Bird Bath Bowl Spa with Sturdy Steel Clamp
Hanizi 12 Inches Deck Mounted Bird Bath Bowl Spa with Sturdy Steel Clamp, Unheated Lightweight Detachable
Your garden birds need water for drinking and bathing just as much as they need food. Hanizi deck-mounted birdbath will provide this for them. This is especially important if you don't live near a permanent body of fresh water, such as a river or a lake.
Hanizi bird bath bowl is sturdy and stable. Solid construction with premium quality finish, weather-resistant, prevent rust and long-lasting.
Easy installation and removal. No tools required. Deck mounted bird bath comes with an adjustable clamp that fits to decks up to 2 inches thick.
Durable plastic bowl detaches from the steel ring for easy cleaning and filling. This is very important for your convenience and the health of your garden birds.
A great gift idea for parents, nature lovers and children. Hanizi deck bird bath adds beauty and liveliness to garden or yard.
AISITIN 2.5W Solar Bird Bath Fountain Pump, Solar Fountain Pump
Sale
AISITIN 2.5W Solar Bird Bath Fountain Pump, Solar Fountain Pump for Bird Bath with 6 Nozzles, 6.7" Solar Powered Water Fountain Pump for Garden, Ponds, Pool, Fish Tank, Outdoor and Aquarium
[✔Efficient Solar Panel]: AISITIN 2.5W Solar bird bath fountain is powered by solar energy. High-efficiency solar panels work immediately when placed in the sun. The more sunlight, the better the effect, and the fountain will bring you unexpected beauty.
[✔Six spray patterns]: Solar water fountain contains 6 different nozzles, which will produce different spray shapes and spray patterns. The height can be adjusted by replacing the nozzles to avoid splashing out of the basin. The spray height can reach 15-27 inch. You can easily replace the nozzle.
[✔Eco-friendly And Multi-purpose]: This solar powered fountain pump does not need any power battery, no additional power supply, very environmentally friendly. This environmentally friendly solar fountain pump has a diameter of 6.7 ", which is very suitable for bird baths, fish tanks, ponds, swimming pools, gardens, outdoors, and oxygen circulating water. This fountain will attract hummingbirds and it is very interesting.
[✔Easy To Use]: Just put the solar fountain under the sun, it will start spraying water.The suction cups at the bottom effectively hold the fountain so it doesn't float around in the birdbath. This fountain does not require complicated installation, nor does it require much maintenance.
[✔Usage advice]: Make sure you have poured enough water into the basin so that the pump can fall completely underwater. You should clean the pump regularly to avoid clogging with dust. The solar panel needs to be kept clean, and the shading of leaves or stains will affect the conversion of solar energy.. It does not store any energy, so it will rest at night to ensure a longer life.
Wrapping up…
You can attract multiple tiny chirpy birds into your garden with minimal, thoughtful efforts. First, however, remember the size and color rules while buying a Bird Bath. However, these considerations are minor but can play a crucial role in attracting and comforting birds. 
Before concluding the article, we would recommend you to keep an eye on the Bird Bath. While providing services for the tiny birds, it is important to be attentive to all the circumstances every day.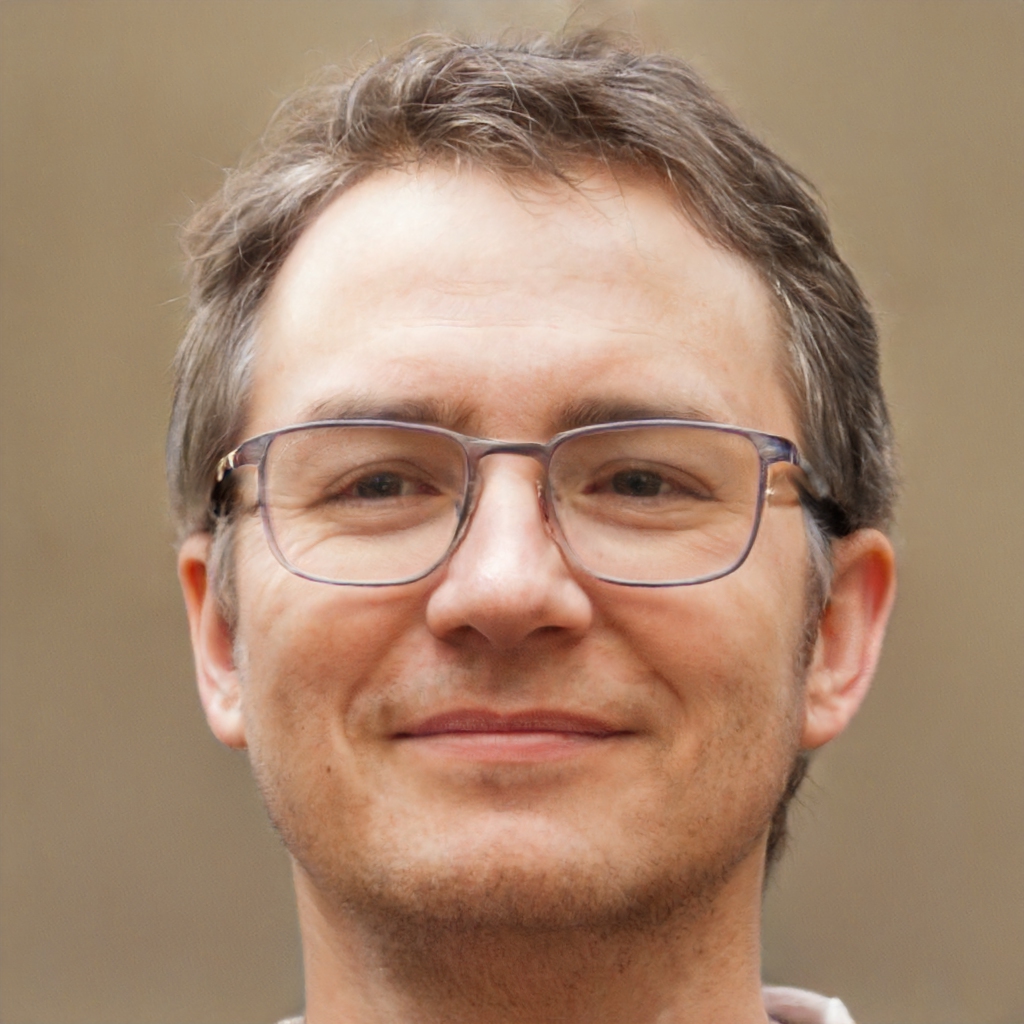 Hi, I am Rex Graham, An Avid Bird lover and an Avian Expert; BirdsNews.com is here to help you learn and care about pet birds. and this blog is a journal of everything I've learned.