Connecting with Bird People
Connecting with other exotic bird lovers is a great way to learn more about birds, and to help other's who are interested in birds as well.
I've had birds for a long time, but I only started to connect with other bird people around the time I got on the Internet long back.
Internet E-mail Lists
One of the easiest ways to connect with bird people is to join an e-mail list or two about the topics or birds you're interested in.
My first email list was for people who lived with African grey parrots, and I learned so much from them!
I also joined an avian nutrition list that helped me to learn how other people fed their birds and to learn about specific products and supplements I was interested in.
Explore Internet
A good way to find an email list is to go to Social Media Groups and search for the topic you're interested in.
Before you join, you can see how many members are in the group and if the group is very active.
You might even be able to read the group's messages without joining the list.
I like to join lists that have at least 50 members and get at least a few new messages each week.
Avoid lists that don't get regular activity, because it might be a list that used to be active, but that isn't anymore.
Once you get on an e-mail list, you can introduce yourself, read some of the messages and ask your own questions.
Keep in mind that most people on Internet e-mail lists are just regular old bird people, not necessarily experts.
Take any advice you get on the Internet with a grain of salt.
Always discuss dietary changes and medical issues with your vet.
Bird Clubs and Regional Organizations 
There are bird clubs in just about all major cities in the U.S.
You can find a great list of clubs through the Bird Talk Magazine website.
Most bird clubs consist of people who care for birds and bird breeders.
Clubs might host speakers and club events such as bird marts.
Steer clear of clubs that host bird marts in which live birds are sold.
Bird Marts
Bird marts are usually quite stressful for young birds,
and a good club will not condone the sale of live birds at a mart, nor will they raffle live birds as prizes.
One of the best bird clubs I know of holds an annual "mart" that hosts many expert speakers and has a whole room full of bird supplies for sale! It's like Christmas for bird lovers!
Avian Rescue and Sanctuary Organizations
A great way to connect with other bird people is to volunteer at an avian rescue or sanctuary facility.
These places are like large animal shelters for birds only.
You can help the facility by
cleaning cages,
filling food bowls,
playing with the birds,
or even doing clerical tasks like helping them file their tax paperwork or sending letters to donors.
You will find very passionate people at avian rescue facilities! The True Parrot Home Page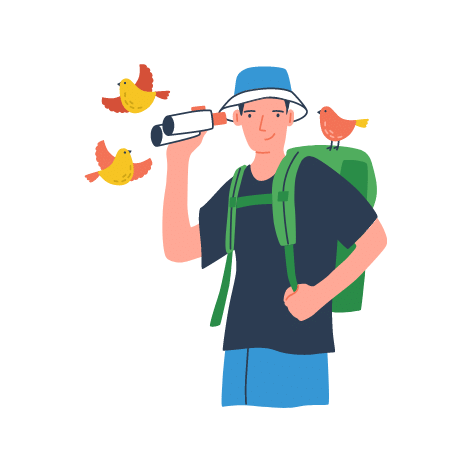 Hi, There and Welcome to BirdsNews.com, is here to help you learn and care about pet birds. and this blog is a journal of everything I've learned.