Puerto Rico bird book praised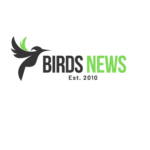 In his review of Puerto Rico's Birds in Photographs (third edition, Editorial Humanitas, Seattle, WA.), Floyd Hayes says that the book's author, Mark Oberle, deserves a standing ovation for assembling a monumental album.
The book includes accounts for 191 species, including all the breeding bird species as well as migrants to the Caribbean Island.
Oberle, a professor at the University of Washington School of Public Health, didn't set out to write a field guide, although Hayes, a biology professor at Pacific Union College in Angwin, Calif., said most birders could use it as one.
"For me, the most interesting part of the book was the rich amount of natural history information," Floyd wrote in a review published on the website of Caribbean Birds. "I highly recommend its purchase by anybody interested specifically in the birds of Puerto Rico."
Bird Photographers use the book regularly. "I have bought several other books, which are good too, but I always find myself falling back to Oberle's," said Gloria Archilla. "It's simple, clear, and has great photographs and insightful information as to where I can find the different species here in Puerto Rico."
Puerto Ricans are calling Oberle's book, indispensable for the island's birders, and participants of birding tours to Puerto Rico and nearby Dominican Republic.  "As a Puerto Rican living in Puerto Rico, this book has greatly enhanced my perception of my surroundings," said Rosa Fernanda Martinez, of Mayaguez, Puerto Rico.
Loon biologist wins federal award
Kevin Kenow, a research wildlife biologist at the U.S. Geological Survey's Upper Midwest Environmental Sciences Center, regards accidentally killed Common Loons as a research opportunity. He is a biological innovator.
Years ago, he attached telemetry tracking devices to dead birds, released them and discovered how to trace the origins of waterfowl killed in avian botulism outbreaks. He created what he calls a carcass-drift model to trace disease outbreaks to their sources.
The U.S. Department of the Interior awarded Kenow, 57, a meritorious-service citation in April for his leadership and exceptional contributions in the fields of waterbird ecology and wildlife telemetry.
"It was quite surprising to me," Kenow said. "There are a lot of people who I think would deserve it more than me. I work with a great bunch of partners from different agencies. This award reflects on their work."
He first started using electronic transmitters in 1996 to track the movements of Common Loons.
Smaller geo-locator devices attached to the legs of loons allowed Kenow to discover that Common Loons from Wisconsin, Minnesota and Michigan were diving to much greater depths in Lake Michigan than biologists had assumed.
That's where the link to avian botulism was uncovered. The anaerobic bacterium that makes the botulism toxin can be picked up in the guts of fish and other aquatic organisms. Often, infected fish swim very slowly, which makes them easier targets for Common Loons, Red-throated Loons, Long-tailed ducks and other waterfowl in Lake Michigan.
During the 10 years from 1999 to 2008, Kenow said an estimated 50,000 water birds died due to avian botulism, and half were Common Loons.
Those species typically winter in the Gulf of Mexico and the South Atlantic, but some birds usually stay behind in Lake Michigan. When the lake froze over during the exceptionally cold winter of 2014, the waterfowl suffered from lack of open water.
"Some birds showed up in towns in Michigan and Wisconsin in poor condition," Kenow said.
BirdGenie app – 'Shazam for birds'
Close your eyes and name that singing bird.
Can't?
Now, Princeton University Press has an app for that.
The microphone on your Android or Apple smartphone equipped with the BirdGenie app can help identify birds hidden behind tree branches and other obstacles, which is often the case.
BirdGenie, which has been dubbed "the Shazam for birds," has top ornithologists singing its praises. They say BirdGenie could soon be a powerful new tool not just for backyard birders, but also for researchers and others eager to identify birds based on their vocalizations.
Classic problem for birders
"It's very exciting because trying to identify birds by their vocalizations is a classic problem for birders," said Jessie Barry, an ornithologist at the Cornell Lab of Ornithology who is not involved in the BirdGenie project. "An app that can be your guide in the field in real time is a fantastic concept, and we are definitely eager to try out this new app."
A tap on the BirdGenie app screen compares the incoming sound to 80 vocalization of 60 birds, according to a Princeton Press web announcement.
BirdGenie 'magic'
BirdGenie identifies only birdsongs included in the application's database. It gives the user of a measure of the confidence in the correctness of the identification. The app also provides audio samples of the 60 birds' various songs as a reference, and color photos, some in 3-D.
Princeton University Press, which is marketing the app, said BirdGenie is part of a trend by academic publishers to offer digital media to complement print and other publications. Princeton Press sells Backyard East and Backyard West versions of BirdGenie for $2.99 each. They are two of four apps sold by Princeton Press.
BirdGenie developer Tom Stephenson is a musician, photographer and well-known expert on birdsongs. His partner is Stephen Travis Pope, an award-winning composer and software engineer who has developed novel digital-audio processing applications. Pope has worked on audio-analysis programs and music search engines for more than a decade.
"If the app can identify the 60 starter species that would be a fantastic accomplishment. You can't just jump in and immediately identify 400 species of North American birds," Barry said. "If they can scale up that would be amazing. It requires incremental steps and a dedicated team with expertise."
Harry Potter connection
The Cornell Lab of Ornithology has a digital library of more than 150,000 bird vocalizations, some of which are used in "Harry Potter" and other movies.
More than 400 species of birds are found in North America and there are more than 10,000 species worldwide. For BirdGenie to succeed commercially, updates and add-ons will be needed. "It's hard to capture the full repertoire out of the gate," Barry said.
Songs of birds of a single species can vary significantly, depending on the sex, age and circumstance of the singing. A Robin, for example, can emit one call note while in flight, but has another for a predator overhead, and yet another scolding call when it sees a predator in a nearby bush. Songs of one species even vary from place to place.
Urban accent
"We are even looking at how various species vary their vocalizations from a rural setting to an urban one," Barry said.
At Cornell, Barry leads the team developing Merlin, an bird-identification app. Merlin uses the database of 170 million bird observations in the eBird database. The Merlin app asks the user a few quick questions: When and where did they see the bird; what did it look like; and what was it doing.
Black-crowned Night-Herons rescued after rookery trees trimmed
The U.S Fish and Wildlife Service has referred the case of California tree trimmer Ernesto Pulido to the U.S. Attrorney's office in San Francisco and recommended a criminal misdemeanor charge.
Five Black-crowned Night-Herons were injured on May 3 after the U.S. Postal Service hired Pulido's tree trimming service in Oakland, Calif. The workers trimmed ficus trees at a post office at 13th and Alice streets, but the work triggered a public outcry over false reports that heron chicks were fed into a wood chipper.
"We are recommending a charge of violating the Migratory Bird Treaty Act," Rebecca Rocca, supervisor for the Northern California and Nevada District of the U.S. Fish and Wildlife Service, said in a May 22 telephone interview.
Rocca said Pulido has expressed his remorse for the incident and is paying for the rehabilitation of five herons at a Fairfield, Calif., bird sanctuary where the herons were being rehabilitated.
"He contacted us," said Andrew Harmon, director of marketing and communications at International Bird Rescue. "He was very contrite."
A San Francisco Chronicle reporter said mail trucks park directly under the rookery trees and their have been concerns about heron droppings.
Black-crowned Night-Herons nest primarily in rookeries of up to 100 or more nests each. Humans are not always happy about it.
The Port of Long Beach took a creative approach to the issue. In 1998 the port actually relocated a colony of Black-crowned Night-Herons from the former Long Beach Naval Station to a nearby park. To facilitate the avian move, the port relocated 50 trees to the park. Heron decoys and artificial nests were added to entice breeding pairs to move. The tactic  worked brilliantly.
The relocate colony was thriving after the relocation, with the number of nests, eggs and chicks at pre-move numbers, according to the port.
Gulf Osprey chicks on nest cam
The Nature Conservancy's Osprey nest cam is chronicling the early life of three chicks in one nest in coastal Alabama. The eggs hatched May 7 after a five-week incubation.
"Now the fun part of the osprey cam is about to begin by watching the babies grow as their parents feed them fresh fish caught daily in their backyard from Wolf Bay and seeing them grow and mature," said a post in the Nature Conservancy's blog
Harassed heron skips away
Bird photographers witness nature in its purest form. As photographer Neil Fifer watched this Chinese Pond Heron at the Mai Po Nature Reserve in Hong Kong, China, he was impressed with the large size of its Mudskipper prey.
Fifer quickly realized that he wasn't the only impressed spectator.
"You don't often see them this size out in the open," Fifer said. The slippery fish tried to escape by diving into the mud.
Once seized by the heron, a Great Egret swooped in. The egret was intent on stealing the fish, but the heron skipped away with its prize.
(Not) clear as glass
New York City Audubon, the American Bird Conservancy and Fordham University are investigating ability of various types of glass to deter birds from colliding with buildings, a cause of up to 988 million bird deaths per year, according to estimates.
Yellow-rumped Warblers, White-throated Sparrows and other species captured in mist nets are test subjects in laboratory wind tunnels in a Fordham lab in the Bronx. The tunnel enclosure was equipped with various types of glass and researchers record the ability of birds to avoid hitting them.
"It's a classic animal-behavior-choice test," Susan B. Elbin, director of conservation science for New York City Audubon, told the New York Times.
Support those who appreciate, study and conserve birds.