A multi-agency report on the state of birds in the San Francisco Bay area paints a mixed picture, with most bird species doing well after decades of investments in habitat restoration, but many are vulnerable to rising sea levels, extreme-weather events, non-native predators and other threats.
The analysis was based on years of monitoring efforts by a variety of organizations, including the Point Reyes Bird Observatory, San Francisco Bay Bird Observatory, Audubon Canyon Ranch, the California Coastal Conservancy, U.S. Geological Survey and the U.S. Fish and Wildlife Service.
Birds in San Francisco Bay
Key findings from the report include:
Most bird populations are stable while others are still struggling.  Riparian, or streamside, birds and two endangered species, the California Least Tern and Western Snowy Plover, have increased. But grassland and coastal scrub birds are declining due to loss and alteration of habitat.
The state-listed California Clapper Rail continues to struggle because of the loss of tidal marsh habitat, pressure from predators such as house cats and Peregrine Falcons, and invasive species such as Barred Owls. Sea level rise and strong storms will make it harder for rails to persist as they are pushed into marginal, exposed habitat.
All habitat types harbor species in decline. In addition to the California Clapper Rail, declining species include Western Sandpiper, Forster's Tern, Caspian Tern, Black-crowned Night Heron, Snowy Egret, Canvasback, Northern Pintail, and scaup and scoter species.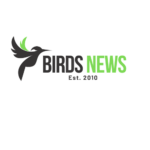 The report was inspired by the United State's first-ever State of the Birds Report released in 2009.
"Our hope is that this detailed report with dozens of science-based recommendations will inspire action to benefit birds as well as fisheries, water quality, flood control and our communities,"  said Beth Huning, coordinator of the San Francisco Bay Joint Venture.
Today, 42% of the Bay's tidal flats have been lost compared to historic levels.Exposed twice a day by low tides, tidal flats teem with small clams, marine worms, and crustaceans that collectively feed more than one million shorebirds a year.
Shorebirds in San Francisco Bay area also are dependent on salt ponds, many of which are now managed to maximize their value as shorebird breeding and foraging habitat.
Commercial salt ponds were constructed around the edge of San Francisco Bay beginning in the mid 1800s. Many former salt production ponds in San Francisco Bay have recently transitioned to public ownership and are being restored and managed for wildlife. These shallow ponds now provide habitat for hundreds of nesting terns, gulls, and shorebirds, and roosting and feeding habitat for hundreds of thousands of migrating and wintering shorebirds and ducks.
These tidally influenced vegetated wetlands along the edges of San Francisco Bay provide important habitat for many animal species, such as young salmon and other fishes, rails, songbirds, shorebirds, egrets, ducks, and the endangered salt marsh harvest mouse. While 80% of historic tidal marsh habitat has been lost since the mid-1800s, marsh-restoration efforts are reversing that trend. The Common Yellowthroat and California Black Rail are increasing.
Below the surface of San Francisco Bay, birds feed on fish, shellfish (including mussels), invertebrates, underwater plants, and algae. Greater Scaup and Surf Scoters are declining in the Bay. These two groups of ducks represent 40-50% of all scaup and scoters counted in the Pacific Flyway.
Most diving and sea duck species are stable. Conservationists are working to restore and preserve deeper and less saline water ponds within restoration areas such as South San Francisco Bay and Napa-Sonoma Marsh. Local communities also are cutting runoff by reducing the use of impervious surfaces and upgrading storm sewers.
Alcatraz Island is attracting sea birds as are some of the Bay's bridges, which serve as nesting platforms for Double-crested Cormorants. Stable. After 20 years of stability, the breeding failures in 2009 and 2010 of Western Gulls, Brandt's Cormorants and Double-crested Cormorants was likely due to a low anchovy population throughout the Central California Coast region.
But seabirds are long-lived birds. Their populations can withstand occasional years of poor reproduction or reduced reproductive
effort. Because of this, evaluating the status of a nesting colony is done by looking at the reproductive success or breeding population size.
Riparian (streamside) birds are increasing. Oak woodland and coniferous-redwood forest birds are stable and coastal scrub-chaparral and grassland birds are declining. Coastal scrub-chaparral and grassland birds are declining, Coastal scrub bird species declined 27% and grassland species fell by more than 45%.
The loss and degradation of habitat is mostly to blame, trends that also are reported the National State of the Birds Report, 2009.
Upland bird species are hurt when open space is converted to housing or intensive agriculture. They also have declined due to invasions of native species (such as Douglas fir), and non-native species (such as broom), and lack of ecological disturbances such as fire.
Download full report
Support those who appreciate, study and conserve birds.